Aggressive Enforcement of NYC Block The Box Tickets Has Arrived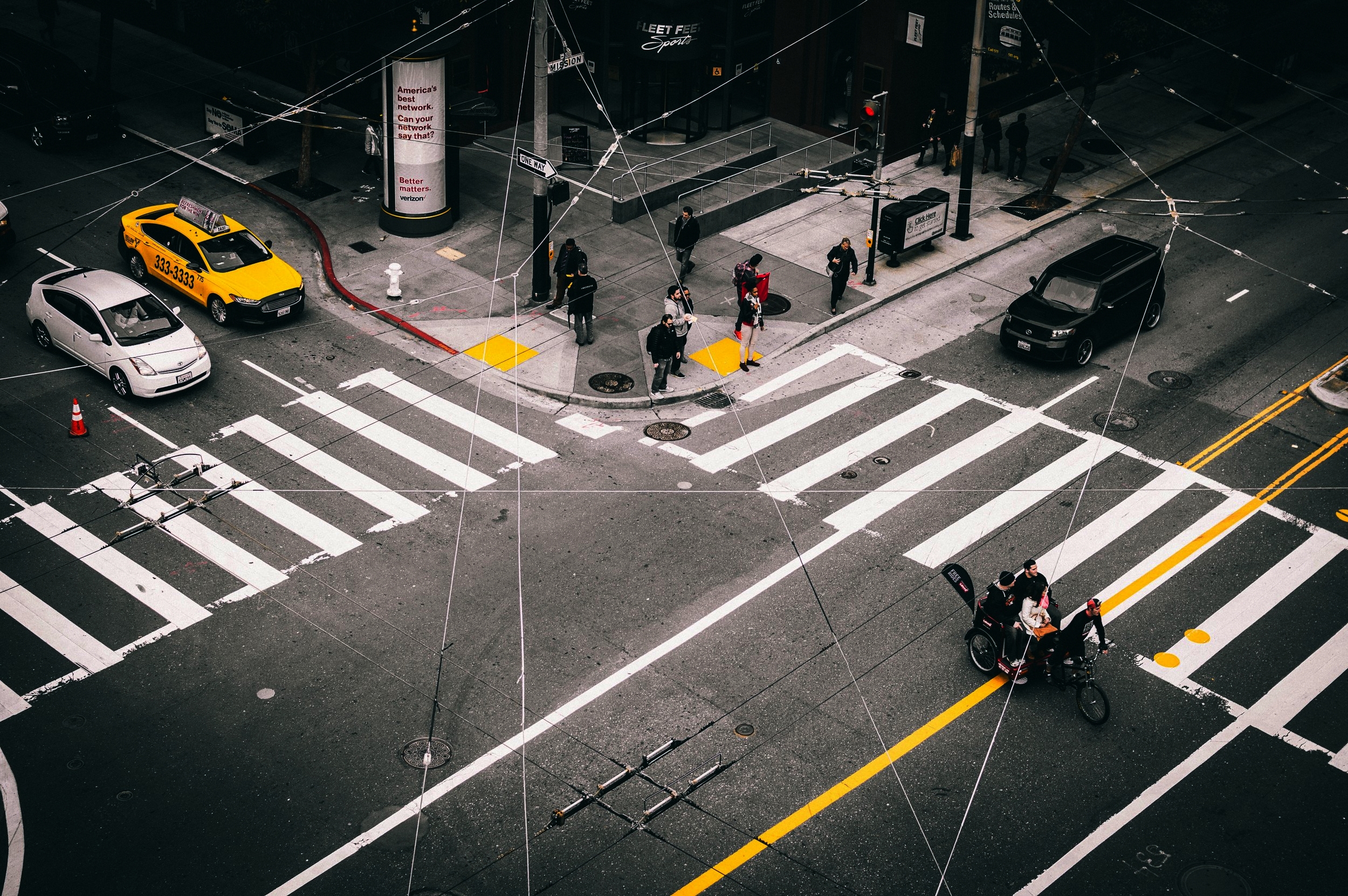 AGGRESSIVE ENFORCEMENT OF NYC BLOCK THE BOX TICKETS HAS ARRIVED
Aggressive Enforcement of NYC Block The Box Tickets Has Arrived
In October 2017, New York City Mayor De Blasio announced a series of "clear" initiatives in an effort to battle ongoing traffic congestion in the city. Among those plans was "Clear Intersections," which would entail higher enforcement of "block the box" laws, also known as spillback or gridlock violations, throughout the city.
Five months later, the city is now rolling out Clear Intersections. In keeping with Mayor De Blasio's aggressive traffic enforcement strategies, police and traffic enforcement officers will be out in force to write tickets in 50 targeted intersections throughout the city. The new push for ticketing will focus on the "spillback" law--also known as "block the box." In support of the effort, the city has hired an additional 50 uniformed officers in additional to the existing 3,000 member force.
Blocking The Box Fines Attempt To Reduce Congestion--At a High Price for Drivers
Under the New York Vehicle and Traffic Law (VTL), S 1175, spillback is defined as:
"Obstructing traffic at intersection. When vehicular traffic is stopped on the opposite side of an intersection, no person shall drive a vehicle into such intersection, except when making a turn unless there is adequate space on the opposite side of the intersection to accommodate the vehicle he is driving notwithstanding the indication of a traffic control signal which would permit him to proceed."
The violation code (VC) for a block-the-box fine is VC 9, which is part of the parking violation code list.The fine for a spillback violation is $115 and possible additional surcharges and court fees, if written as a parking violation or $138 and 2 points if written as a moving violation.
The spillback law has been around as a moving violation for years, but in 2008, the violation was given a dual status--moving violation and parking violation. The change means that the ticket can be written up not only by police officers but also some 3,000 additional traffic enforcement officers. The likelihood of being cited for the violation, in other words, has increased dramatically.
Since the intent of spillback laws is to reduce congestion, a driver pulling over to receive a ticket can cause more traffic problems. To make it even easier for ticket writers, New York City enforcement officers now have hand-held devices in which they simply enter your license number without stopping you. You may not even know you have been ticketed until you receive a citation in the mail a few days later.
Fighting a Block the Box Ticket Can Be Done
With so many more enforcement officers on the streets, New York City traffic attorneys expect to see a spike in the number of tickets issued for spillback. The citation can cause frustration and contention. No one likes gridlock, but no one likes getting a ticket for a situation they did not cause either. Since a block the box ticket is entirely discretionary, a gray area exists as to whether the ticket was fair.
If you do receive a ticket, it might be worth fighting. A traffic attorney in New York City has experience working through the court system and can advise you--often with an initial free consultation--on the chances of beating a ticket.
What To Do If You Receive a Spillback Ticket in New York City
The spillback law applies everywhere in the city. The new, aggressive campaign will target specific intersections (listed below for your convenience). If you have received a citation in these particular areas, you might have been the victim of overzealous ticketing.
When you receive a spill back citation, write down everything you can remember about the situation that led to the ticketing. Context can matter. You might, for instance, have been forced to stop by a driver in another vehicle or a pedestrian causing an unanticipated delay.
Remember, the "box" in blocking-the-box is typically defined by the area within the white lines formed by the crosswalks in an intersection. Make careful note where your vehicle actually was when the ticketing occurred.
These suggestions or other mitigating situations do not guarantee your ticket will be dismissed, but they might have an impact on what a judge thinks about the fairness of the citation. Congestion is a citywide problem that has as much to do with lane design, pedestrian actions and awareness, and even increased ridesharing services clogging the streets as it does with driving issues.
Consulting with an NYC traffic lawyer can help determine whether to fight a ticket. With so many new regulations and fines for traffic enforcement in the city and an aggressive, overwhelming staff of officers, drivers are more at risk than ever for high, unreasonable fines.
FIND OUT HOW TO FIGHT YOUR NEW YORK TRAFFIC TICKET!
CALL WAXMAN & BEER
With our 60 years of combined experience working with the New York Legal System and Most NY Traffic Courts, our team of local traffic lawyers will defend your tickets saving you money and time. We will aggressively contest your violations and seek to reduce your sentence, lower fines, and avoid getting points in order to prevent suspension or revocation of your license as well as increased insurance premiums.
CONTACT US BEFORE YOU PLEAD GUILTY
Clear Intersections will be in effect at the following locations:

Manhattan
1. Broadway & West 57 Street
2. Dyer Avenue & West 41 Street
3. Fort Washington Avenue & West 165 Street
4. 3 Avenue & East 36 Street
5. Broadway & Spring Street
6. Delancey Street & Bowery
7. Delancey Street & Allen Street
8. 9 Avenue & West 207 Street
9. 10 Avenue & West 40 Street
10. West Side Highway (9A)/12 AV & West 51 Street
11. Broadway & Canal Street
12. Canal Street & Centre Street
13. Delancey Street & Essex Street
14. Hudson Street & Beach Street/Ericsson Place
15. 3 Avenue & East 57 Street
16. 3 Avenue & East 58 Street
17. 3 Avenue & East 59 Street
18. 3 Avenue & East 35 Street
19. 6 Avenue & Watts Street
20. 10 Avenue & West 41 Street
21. Broadway and Broome Street
22. Broadway and Chambers Street
23. Broadway & West 66 Street
24. Amsterdam Avenue & 181 Street
25. Canal Street & West Broadway
26. Hudson Street & Laight Street
27. Hudson Street & Vestry Street
Queens
28. Queens Boulevard & Skillman Avenue
29. Northern Boulevard & Queens Boulevard
30. Queens Boulevard & Roosevelt Avenue
31. Astoria Boulevard & 31 Street
32. 21 Street & 49 Avenue
33. Laurel Hill Boulevard & 65 Place
34. Queens Midtown Expressway *N S/R & Grand Avenue
35. Main Street & Roosevelt Avenue
36. 71 Avenue & Austin Street
37. 37 Avenue & 138 Street
38. Metropolitan Avenue & 60 Street
39. Queens Plaza South (SR) & 28 Street

The Bronx
40. 135 Street & Third Avenue
Brooklyn
41. Flatbush Avenue & 8 Avenue
42. Atlantic Avenue & Pennsylvania Avenue
43. 86 Street & 7 Avenue
44. Tillary Street & Jay Street
45. Flatbush Avenue & Myrtle Avenue
Staten Island
46. College of Staten Island & Victory Boulevard
47. Narrows Road South & Hylan Boulevard w/b @ Steuben Street
48. Narrows Road South & Hylan Boulevard
49. Narrows Road South & Fingerboard Road
50. Narrows Road North & Fingerboard Road